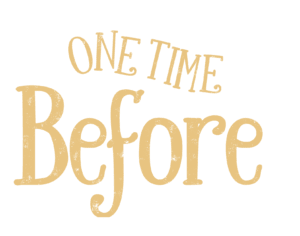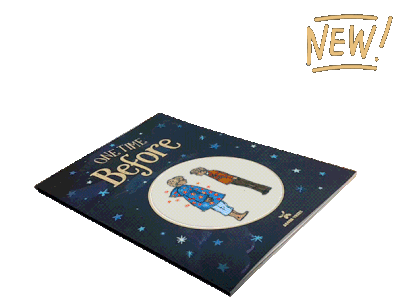 Children love books,
Especially books in which
they are the star!


Take a trip down memory lane to the era you grew up in and see life through the eyes of a child with this beautifully illustrated & personalised children's book.
Be the storytelling hero and one of the first to hear about this exciting new children's personalised book, it makes the perfect gift for every occasion.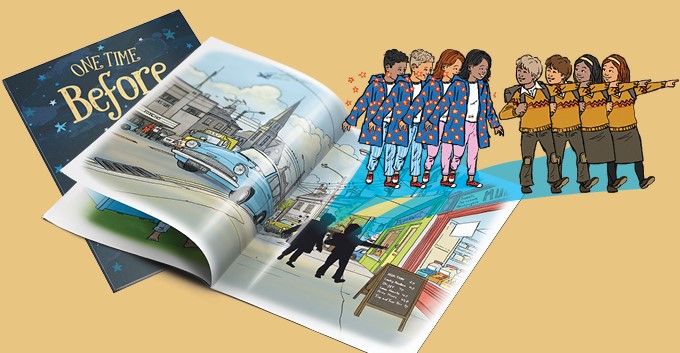 Personalise
THE CHARACTERS!
Our book can be personalised to include you and your child in the heart of the story. The beautiful hand-drawn illustrations allow you to choose custom options such as hairstyle, hair colour and skin tone so that you and your child is represented throughout the story. This book is a special, keepsake that adults and children alike will delight in sharing.

This book will spark a conversation about what life was like when you were a child, appreciating life's simple joys. There are magical moments in every day. We just have to take the time to see them.
Share your childhood memories with your child and watch their eyes light up with the beautiful illustrations. Looking back fondly helps us look forward optimistically!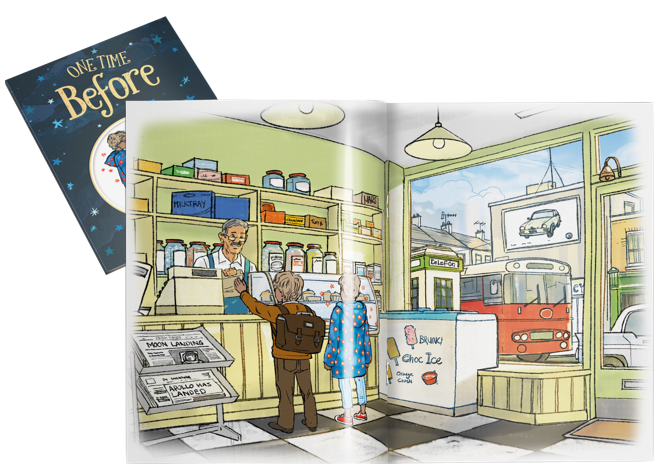 Why this book is a
PERFECT GIFT
to a child