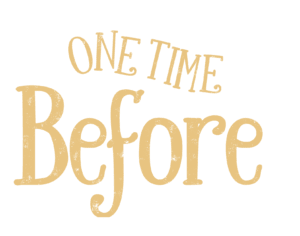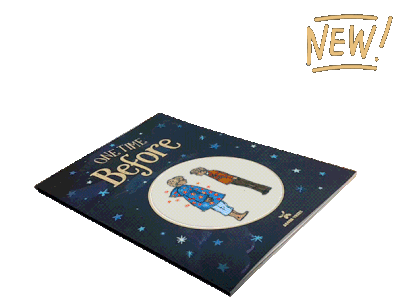 Time to
SHARE YOUR WORLD

at their age!
Take a trip down memory lane with this customisable, beautifully illustrated book that puts you and a child in the story, allowing you to show a child how your world was at their age.
Personalised, add in both your names and create the perfect keepsake with its very own dedication page.
Make story time unique for you and your little one!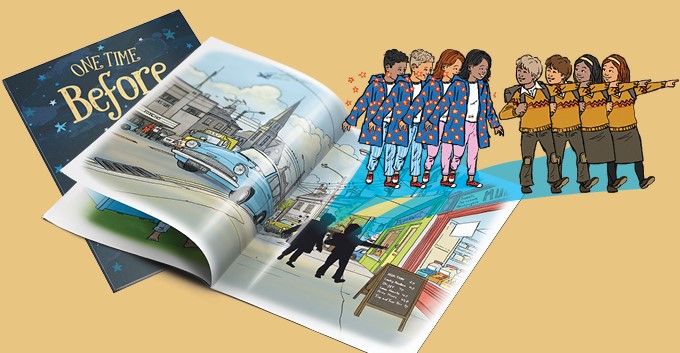 Customise
THE CHARACTERS!
Add you and a child into the story by simply customising the characters with a range of options to choose from including hairstyle, hair colour and skin tone. Simply select the options that look most like you and your little one and our beautifully hand-drawn illustrations will update to reflect your selections.
Add both of your names into the book as well.

When customising the book, you will have an option to select the decade that you were a youngster at the child's current age now that you are creating the book for.
There is a range of options from the 50's – 90's.
When you transport back in time, your character will transform back into a child, where you and your little one will go on an adventure together and see how the world was at your age through the beautifully illustrated images.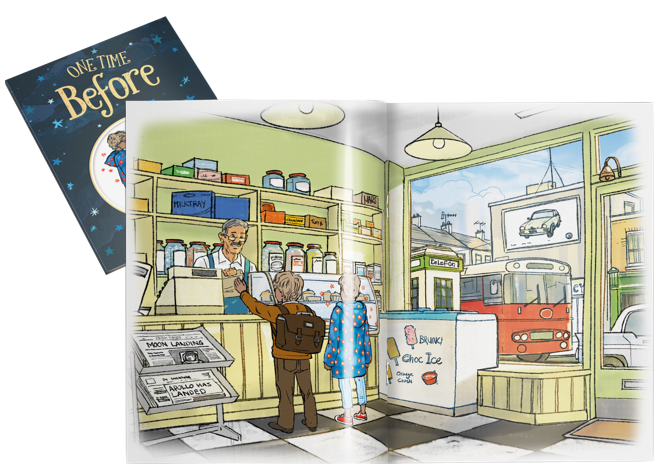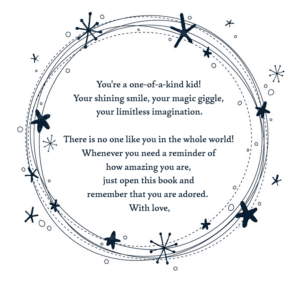 As a story book to be cherished for many years, you have the option to create your very own dedication in the book, making it a perfect keepsake.
Thank you to Teddy and David for taking their time to preview the book for the Bedtime Story spot on their Flakefleet Primary School Facebook Page.
This is a clip of Teddy opening the book and David reading the dedication to him. We love Teddy's reaction to it.
To watch the full video CLICK HERE
Printed on beautiful high-quality thick paper, choose a cover of your choice. The book comes with a gift wallet, making it a great gift, whilst also offering protection for years to come.
Deluxe Hardcover
&
Gift Wallet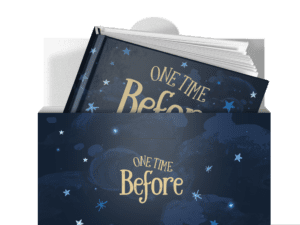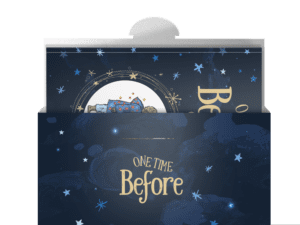 All prices include delivery to UK and Ireland.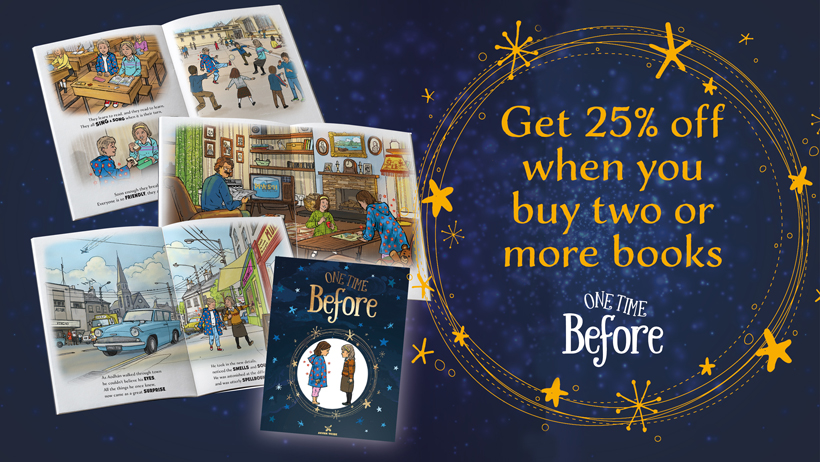 Why this book is a
PERFECT GIFT
for a child!